Terre meuble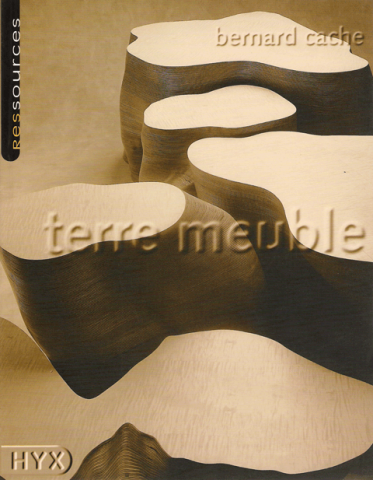 Terre meuble
Bernard Cache
In what sense is modern architecture trying to define singularities instead of allotting identities? How can ornamentation get back a very contemporary meaning? In what sense are the computer-aided technologies of design and manufacturing about to change the status of the object ?... 
Abstract
In what sense does any visual aesthetics presuppose a frame that organizes the connection between vecteur and inflexion? Such are the questions organizing the circulation from one floor to another in the construction. In this regard, the book remains one of the elements of a more general development which aims at setting up an industrial production line of non-standard objects, to which Gilles Deleuze - whose impetus on this work has been fundamental - gave the name of "objectile".
Bernard Cache is an architect and a philosopher. He has published numerous articles in the field of architectural theory in Widerhall, Chimères, Faces, and Any Magazine, as well as articles dealing with public services and multimedia networks in Libération and the magazine Médiapouvoirs. Together with Patrick Beaucé, they have founded "Objectile", a studio of design and architecture devoted to the production of "non-standard" objects with complex shapes, such as those illustrating this book.
Informations
Language(s):

French

Nombre de pages:

156

Couleur(s):

quadrichromie

Type de reliure:

broché

Dimensions:

1 × 17 × 22 cm

Poids:

400 g